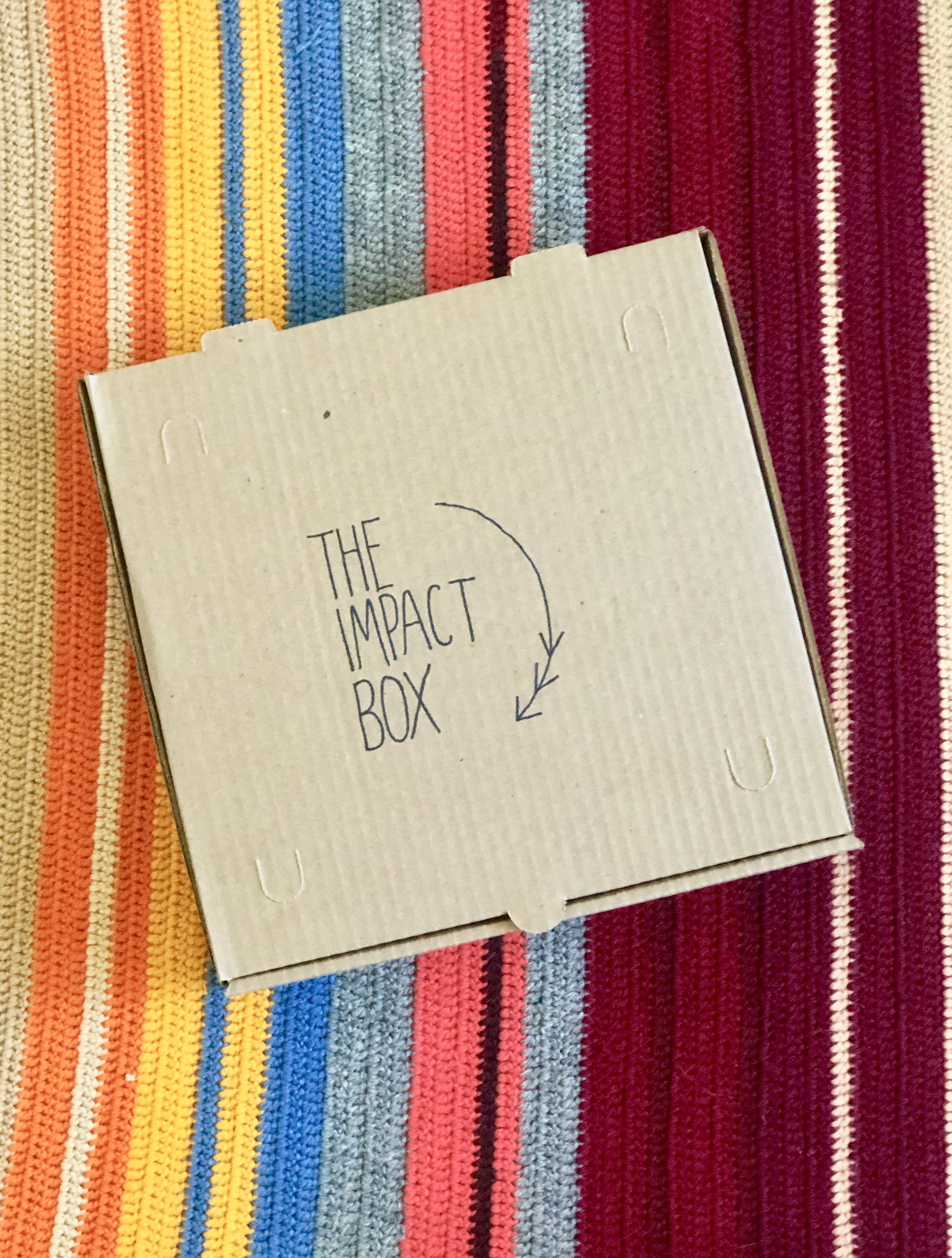 The Impact Box - Bath
Welcome to your zero waste subscription service.
Our bathrooms are notorious for being filled with plastic. Shampoo bottles, plastic packaging for razors, you know how it goes. We are here to change that.
Once a month, we send you a box filled with zero waste products for your bathroom. From luxurious soap bars and shampoo bars to safety razors and more - The Impact Box provides you with everything you could need to start your zero waste journey (or continue it!) in your bathroom.
Every month, your box is carefully curated and filled with a variety of products and sometimes samples of new products! However, we also supply you with shampoo/conditioner every month, and replacements for zero waste products that have a shorter lifetime.
We ship out our boxes (or you can pick them up locally in Rochester, NY) the last week of every month, so you'll start every month with new products or refills to support your zero waste kitchen. Every box will include product details and product ingredients list.
Your first box includes a shampoo, safety razor and…. we want the rest to be a surprise!
All our products are reusable, recyclable, or compostable and are sourced from a variety of makers. When possible, we offer Rochester, NY - made products.
Please note: if you want to pick up your box instead of having us ship it, please send us an email once you've put in your order! Our pick up locations are only supported in Rochester, NY: Rochester Public Market (Saturdays 6am-2pm) and the Brighton Farmers Market (Sundays 9am-1pm).
We offer monthly subscription payments or you can pay for one year up front (and save $60!). Monthly subscriptions are automatically subscribed for a 6 month term but can be cancelled at any time with 15 days notice before the next payment.