Organics Drop Off Service (Recurring 6 Month Subscription)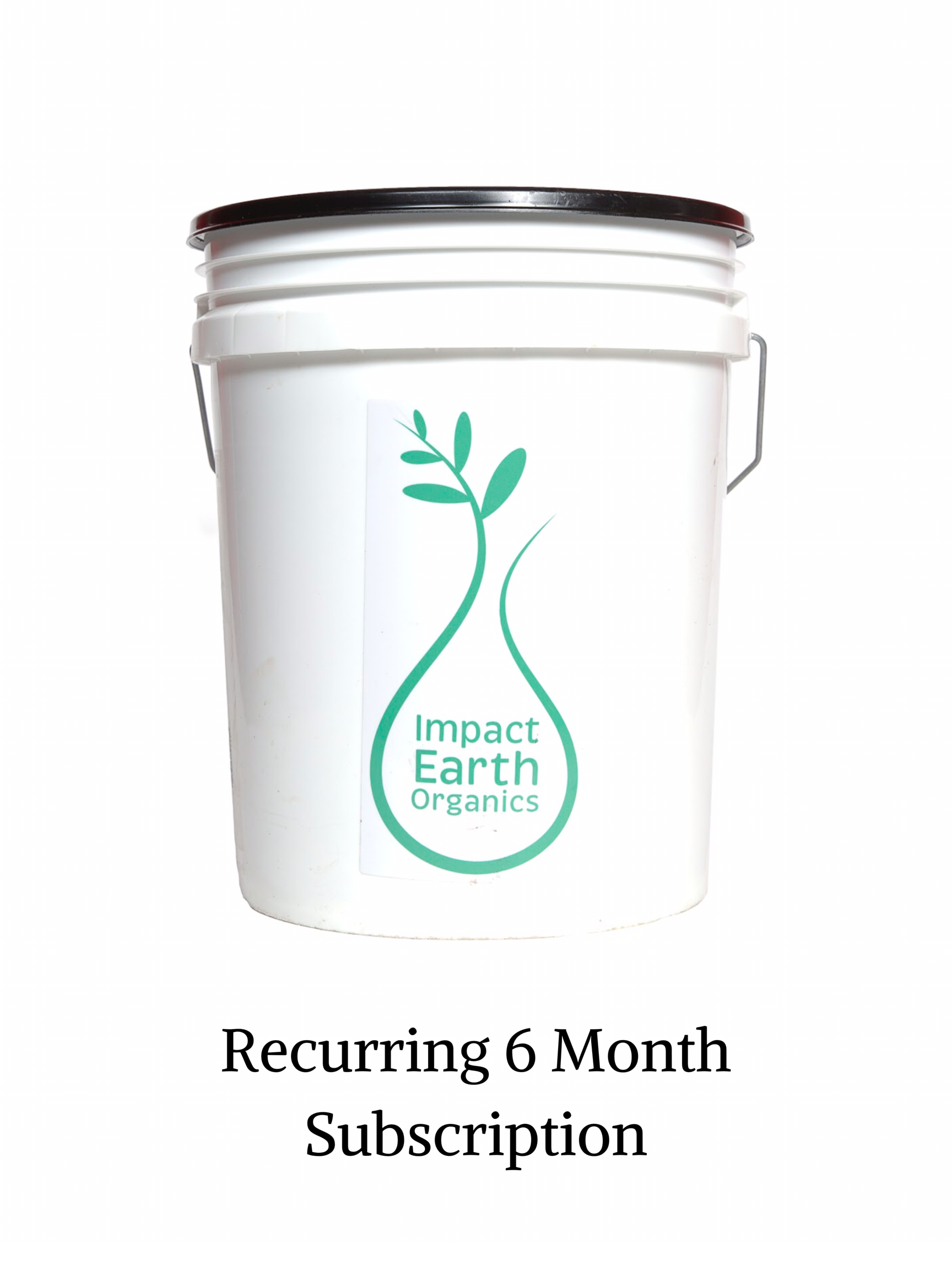 Organics Drop Off Service (Recurring 6 Month Subscription)
Our 6 Months Recurring service is a cost-effective way to divert your food scraps and other compostable products from the landfill!

WHAT YOU DO:
1. Sign up online or at our drop off locations,
2. Select new subscription at checkout - FIRST add the bucket deposit (separate item) to your cart,
3. Pick up your bucket at your drop off location,
4. Take it home and fill up the bucket,
5. Drop it off at your designated location,
6. Exchange your full bucket for a clean new bucket each week!

CURRENT DROP-OFF LOCATIONS INCLUDE:
- First Unitarian Church (Sundays from 10am-2pm)
- Brighton Farmers Market (Sundays from 9am-1pm)
- Victor Farmers Market (Wednesdays from 3pm-6pm)
- Irondequoit Farmers Market (Thursdays from 4pm-8pm)
- Pittsford Village Farmers Market (Saturdays 9am-1pm)
- Rochester Public Market, Stalls #37 & 39 (Saturdays 7am-3pm)

** Please note that you will be subscribed to auto-pay every 6 months via your payment method. You can cancel at any time!