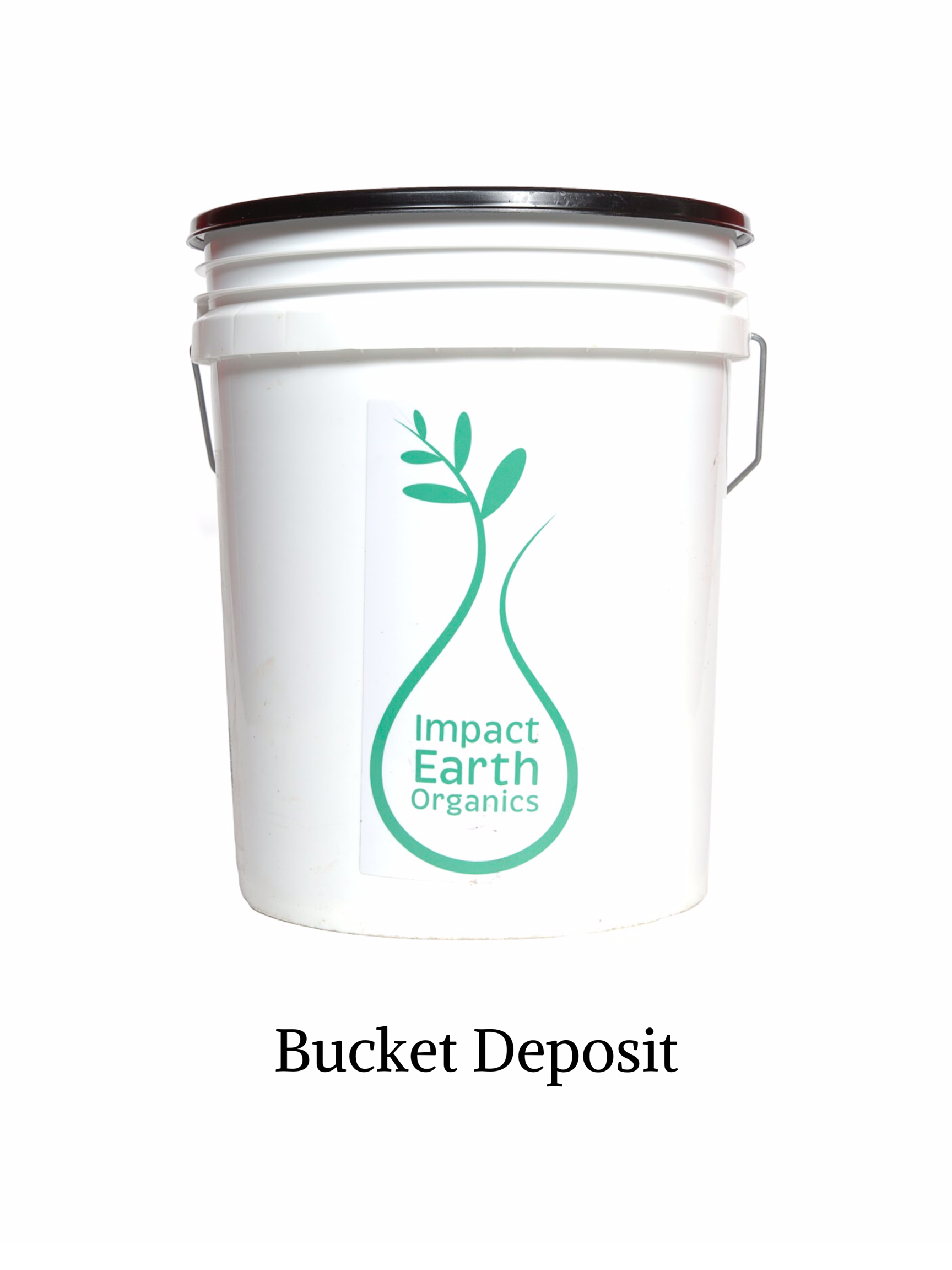 Bucket Deposit
Signing up for Impact Earth's Recurring (auto-pay) Organics Service as a new subscriber?
Make sure to pay your bucket deposit! Add this item to your cart to pay for your refundable bucket deposit.
This deposit covers your bucket in case there's any damage or it is lost while in your possession. If you choose to cancel your subscription with us, and you return the bucket (and lid), you will receive the deposit back.
**If you are signing up for month to month or 6 month subscription, you do not need to add this deposit to your order, you only need to select "new subscriber" when you check out**