Catering and Zero Waste
My name is Kristin.
I am the owner of Root Catering, a rapidly growing catering company serving the Greater Rochester and Finger Lakes region. We work hard with our clients to create custom menus that fit with the ebb and flow of locally sourced seasonal food.
As a primarily off-site catering company, dealing with waste is one of the hardest parts of our jobs. There is a lot of waste from events, it's hard to avoid. As a caterer, we work to perfectly portion our meals, but there is always a big unknown factor of what guests will actually eat, so we inevitably have food waste.
Special events also create a lot of waste independent of the food – packaging for linens, boxes of decorations, plastic from rentals, and sadly, florals and other specialty items.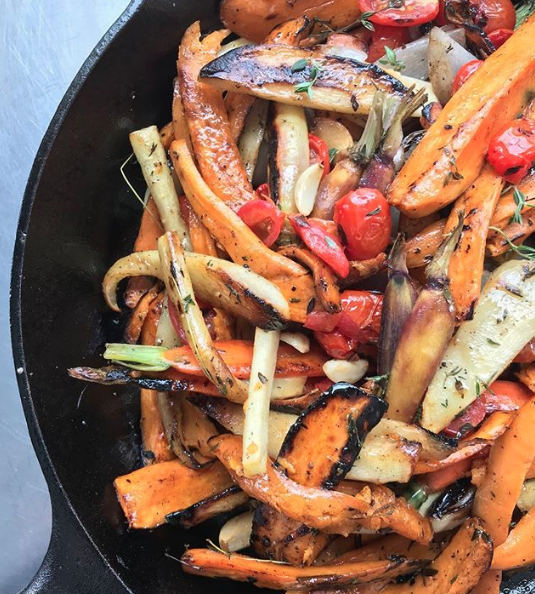 plays a really important role in helping us keep all of this waste from ending up mixed together in a landfill.
They arrive onsite before the event begins to set us up with separate containers for sorting trash. They give us signage to help keep the event organized all night, and are always available for questions along the way ("what do we do the fancy toothpicks????"). Then at the end of night, like magic, they appear and make it all go away.
At our first zero waste event with Impact Earth in 2015, we achieved a 95% landfill diversion rate. At our most recent event we were able to achieve a 98.04% landfill diversion rate. We are proud of this progress and look forward continuing our work with Impact Earth and continue to make an impact with our work!
Impact Earth is a wonderful company to collaborate with. I feel lucky that we have found them, they were a much needed addition to the event scene.
- Kristin Klock, Owner & Chef at Root Catering
Interested in learning more about the zero waste lifestyle products that Impact Earth offers? Check out our store.
Learn more about how to get involved in the Rochester Zero Waste Movement by getting in touch with us.
Or if you'd like to participate in our weekend waste diary series, drop us a line.